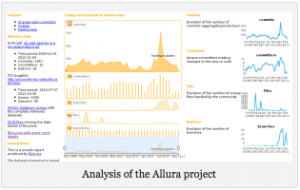 I'm lucky enough to be able to do the job I love.
As part of my job I dedicate almost 20% of my time to projects related to the SourceForge core business, and this includes advising few open-source-related companies. Among them a special place goes to Bitergia,  a company focused in the area of software development analytics.
Let me tell you first more about how I came across this company.