About Blogging Less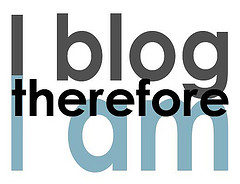 I have received a few questions asking why I've been blogging less frequently, and it is easy to admit I had little time because of my two new jobs, namely my role as SourceForge as its Senior Director of Business Development at SourceForge (US time-zone) and my full-time job as Fatherhood!
Now that Vanessa enjoys so much the Day Care, I'll do my best to restart my habit of blogging, though.
For my first "post-daycare" blog post I'll shortly recap what's happened over the last year at SourceForge.
I joined SourceForge in late September 2011, and I knew I was going to be responsible for helping SourceForge.net to successfully attract and grow large open source projects.
The first collaboration agreement SourceForge made public was the BerliOS-SourceForge partnership, after that Apache OpenOffice turned to SourceForge for hosting and serving Extensions, Templates and AOO binaries.
Beyond collaborating with ecosystems like BerliOS or foundations like the Apache Software Foundation, we engaged also with individual projects as well as with commercial open source vendors.
With my Geeknet heat I have been also advising companies, like Bitergia – the Spanish company born from URJC GSyC/Libresoft group – a startup aimed at providing tools, services and consultancy to analyze FLOSS projects, and to improve the development process.
We eventually submitted our very own Allura platform to the Apache Incubator, and it is great to see how 'external' innovation is already taking new forms over there. Students from the University of Milan as well as Bitergia's developers have already joined the Apache Allura podling, and I'm sure others will soon follow.
Last but not least my desire to be part of European R&D networks and participate in EU developments finally came true, in fact we are now involved in two different EU-funded initiatives, codenamed MARKOS and PROSE (see the brochure).
I think that's enough to restart the ball rolling, next time I'll tell you more about what happened at the OWF Open Forge Summit, I can just anticipate that it has been an amazing gathering of people sharing the same passion.