Setting Italian Priority to Open Source for Public Administration: Your Time to Rule!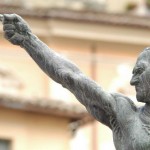 I have been commenting few times the evolution of the Italian "Code for a Digital Administration" – Codice dell Amministrazione Digitale (CAD) in Italian –  either on this blog or when interviewed by journalists, and to date nothing has really happened.
The last major change to the law occured this summer, and at least in theory it has been reinforced the obligation to consider open source solutions, as Patrice-Emmanuel Schmitz has noticed in his article about the news:
Only when a technical and economical analysis demonstrates that it is not possible to obtain at a lower price an open source solution or to reuse a solution developed internally, then it is allowed to purchase a proprietary licence of use.
The good news is that the new-born Agency for Digital Italy has just put out a call inviting interested parties to join a working group aimed at defining the technical and economical assessment criteria.
People interested in joining the working group have to submit an application by sending a certified email to pareri@pec.digitpa.gov.it.