Open Source Awards 2011 Now Live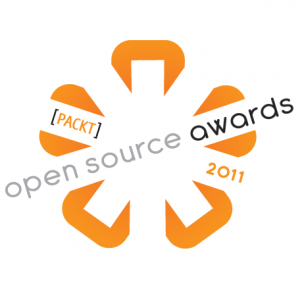 Packt just launched the 2011 Open Source award , inviting people to visit PacktPub website and submit nominations for their favorite Open Source project. The award, now at its sixth edition, is organized to encourage, support, recognize, and reward Open Source projects selected by a panel of judges and Packt website visitors.
The 2011 Awards will feature a prize fund of $24,000 with several new categories introduced and the vote of the public becoming more influential. Packt introduced new categories for Open Source Business Applications, Open Source Multimedia Software and Open Source Mobile Toolkit and Libraries. These new categories will ensure that the Open Source Awards remain committed to providing the platform to recognise excellence within the community while supporting Open Source projects both new and old.
Last year I was acting as a judge for the e-commerce application category, while this time I'll be part of the Open Source Business Applications jury.