The Open Source Road Ahead: Open Source and Parmesan Cheese

Andrew Oliver commented on my previous blog entry about OSI future, saying that he is interested in the idea of creating an enhanced certification. While waiting for more feedback – especially from other OSI Board members – I want to take a chance to tell more about this idea.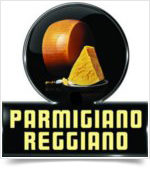 Italian food lovers are probably familiar with Parmigiano Reggiano (Parmesan Cheese), a well-known typical product Italian cheese, whose history is measured in centuries, and its recent history maybe highly instructive for finding inspiration.
The recent history of Parmigiano-Reggiano cheese is essentially the history of how the approximately 450 small artisan dairies of the typical area (that encompasses about nine thousand milk producers) has obtained, by way of Law, the recognition of their determination in preserving the processing method and the very high qualitative level of the product. It is the story of how the guarantee of genuineness of Parmigiano-Reggiano cheese is now an absolute guarantee, thanks to the precise rules, applied with strict conformity self-discipline and control.
OSI has an impressive Google page rank, something others could hardly mimic. That's why many open source vendors as well as open source projects would strive to be referred from OSI website. OSI could even come up with 'stamps' identifying interesting characteristics (e.g.: maturity, sustainability level of freedom from lock-in, etc.), providing readers with valuable information.
Vendors providing a clear-cut definition between open source & "enterprise" could apply for an entry level mention, being backed from multiple vendors could apply for a more substantial inclusion, etc.