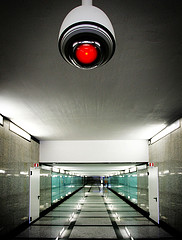 Recently a customer asked a comparison between Nagios Core to Icinga Core, and we got granted the opportunity to make these findings available to the general public through SOS Open Source.
Some background information on Nagios and Icinga. Nagios – whose name is a recursive acronym ("Nagios Ain't Gonna Insist On Sainthood") ironically refers to the original name NetSaint changed to avoid trademark troubles – is among the most popular open source network management tools and application. Nagios has been designed and developed by Ethan Galstad over the last 11 years. Recently Ethan started to empower other developers, a transition that is slowly happening. Icinga is a Nagios fork born over one year ago, which aim was and is to make it a community-led project, probably not devoid of business logic.
Read the full SOS Open Source report at SOS Open Source.
Egghead Hank
OTRS OnDemand: The Basics of Setup, Configuration and Use – OTRS OnDemand is a complete services management suite used by organizations around the world. Join us for a live interactive webinar to learn best practices for setting up, configuring and using your OnDemand application to manage virtually any business process.
Tuesday, November 30, 2010 7:00 pm (CET) (More …)
The 451 Group kindly provided me with a copy of their latest report "Control & Community", enlisting facts, figures and findings around open source communities and how to interact with them.
Brad
Roberto Galoppini

Orvieto Food Festival – a gourmet happening that will be held from 18-21 November in Orvieto, with wine, food, culture and fair trade initiatives – invited me to give a speech about how to mix proprietary and open source.