Open Source Cloud Computing: Notes from a Conference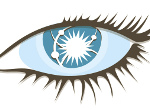 "The future of Cloud services and integration" conference held today in Rome was another opportunity to share ideas about opportunities and threats emerging from cloud computing. Security vendors (Trend Micro), academic researchers, postal police officers and representatives from IT and IT security associations discussed the topic in depth.
Valeri Cardellini, senior researcher at the University of Rome "Tor Vergata" gave a panoramic view of cloud computing, reporting an historical perspective and yet providing the audience with comparisons charts.
Roberto Polillo – full professor at the university of Milano Bicocca – tailored his speech to an audience paying attention to development countries, sharing numbers, facts and previsions about such emerging market.
Maurizio Martinozzi – per-sales team leader at Trend Micro – introduced the cloud security theme, talking about the cloud security risks and possible approaches to minimize them.
Maurizio Mapelli, AIPSI Secretary, gave a speech about cloud privacy and regulations issues.
Domenico Vulpiani – Director at the Italian Postal Police – opened the round-table session stressing the importance of security policies and procedures, and reporting few anecdotes from his daily professional life.
Eventually it was my turn to share some facts about open source, open standards and open data. Talking about open source I recapped the (not so) short list of open source cloud offerings (starting from the "usual suspects" Cassandra, Drizzle, Eucalyptus and Hadoop to the probably less known Chef, collectd, ControlTier, Gearman, OpenNebula, OpenQRM, Puppet, RabbitMQ, Traffic Server) and service/platform providers (Abiquo, BitNami, Enomaly, eyeOS,  Joyent, Ubuntu, WaveMaker and Zenoss).
Open source plumbing matters to all cloud services providers, Amazon, Google and Microsoft itself. From a customer perspective it makes a little difference – while IT giants stand comfortably on open source dwarfs' shoulders (and I agree with O'Grady that is  the way to go, at least  for global players). What matters to cloud customers is the availability of their own data, and also the ability to keep using them even changing cloud provider.
NASA open source interoperability collaboration seems a sound approach:
By demonstrating how cloud interoperability can facilitate international collaboration and seamless global access to public data, NASA hopes to accelerate the development of cloud standards and the adoption of cloud infrastructure services by the scientific community.
The Open cloud manifesto, the Free Cloud Alliance, the Open Web Foundation, the European Morfeo group or the FP7 Reservoir project are all striving to stay relevant, and maybe other will come. All in all we won't get freedom for free, and this time the source code maybe not enough.