Printing with Ubuntu and Why Microsoft Will Never Be Obsoleted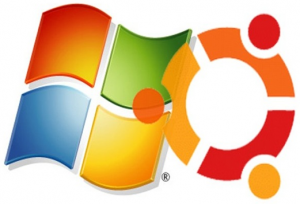 Recently my Olivetti Olibook S1300 – a gift of Salvo Mizzi, of the Working Capital fame – died. I decided it was great time to face the experience of making my Acer Aspire one printing. While below you'll find a detailed report about my journey to make possible to print via Linux with a Canon LBP 810, first I wish to share my thoughts about what all this means.
Plug&Play maybe a frustrating experience if something goes wrong for some reason, since most of the times you have little chances to fix an issue if that arise. On the contrary with Linux you're given the unique opportunity to be in full control of your destiny, and you can litterally build your own future (no pun intended).
As you can easily figure out yourself – or if you don't have the time just go on and read my painful experience to make it print – freedom really come at a price here. Note that the problem is not that by bad luck my old Canon printer for some weird reason doesn't come with Linux drivers. To be honest the LBP810 doesn't even come with Mac drivers.
The Windows network effect is a fact, and the Microsoft industrial processes associated with making Windows the ubiquitous desktop is also a fact. All OEMs play by te market rules, and they make sure their products are compatible with all the Windows flavours. Unless the market will observe Linux desktop crossing the chasm, we won't see any YoLD. Period.
So said, go on and read if you want to know how to configure your Acer Aspire to make it print on a LBP810.
As usual everything started by googling a bit around. It might come as a little surprise that Ubuntu forums and blogs that are definitely the best available resources for resolving similar issues.
Using Canon LBP-810 (LBP-1120) in Ubuntu is a must read, and it almost says it all. While the author did a great job, in the meantime Ubuntu released a couple of major versions, and some commands simply don't work. Let me add also that there are better resources if you need to install Canon drivers, and I would recommend to follow them first, especially the "Configuring Canon services" section.
Now go back to the Using Canon blog post, and follow all the instructions religiously. If some commands are not available and you've already restarted CUPS try to install them by using the appropriate old repos. If you find problems associating printer and driver follow the link and read it, and if it prints slowly… well, that's the way it is!
In case you wonder, with Linpus I couldn't find a way to make it work. To me Linpus is the worst of both words and I wouldn't recommend it to anyone, unless you just use your netbook for browsing. While I'm not a fan of Acer Aspire powered by Windows systems, I must admit it would have taken less than 3 hours to make it print!