Open Database Camp 2011 in Sardinia: Combining duty and pleasure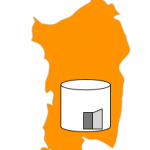 The Europen edition of the Open Database Camp 2011 will take place in Sardinia, hosted by the Sardinia Technology Park, a local scientific and business institution with international links.

Mark your calendars: the Open Database Camp will be held in Sardinia on May 6-7-8, 2011.
The place is a beautiful and modern compound, built in the middle of a forest. About 40 Km from Cagliari and its airport. There is a public bus service to reach the venue, and there will be an integrative bus during the conference.
The nearby sea resort of Pula, and the archeological beauty of Nora make this conference even more appealing.
More info, including travel tips, can be found in the conference announcement.