SourceForge Enterprise Directory Makes ITDMs' Lives Easier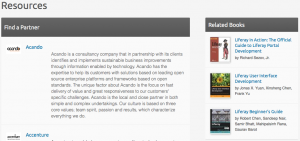 SourceForge just launched a new Enterprise Directory, a sub-section focused specifically on Enterprise projects. These are the projects that are geared specifically for use within a company, ranging from office suites to ECM, backup software and more.
Either enterprise-grade projects developed at SourceForge or at other forges would benefit from being enlisted in the new directory, now enriched with a resource center containing useful information about partners, add-ons, books and upcoming events.
Over 40 million unique visitors per month come to SourceForge looking for open source software, and enterprise-grade products is a big part of it. The Enterprise directory is just aimed at making IT Decision Makers' lives easier, by gathering projects' relevant information in one single page.
Hope you'll enjoy, stay tuned!