Public Domain Day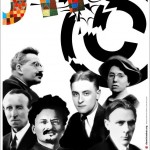 On the 1st of January 2011 has been celebrated the Public Domain Day, an initiative aimed at celebrating the wealth of knowledge, information and beauty that becomes freely available to humankind this day.
Rome and other Italian cities will host events next Saturday.
Take a moment to read the Public Domain Manifesto and sign it if you wish, Creative Commons and other organizations are already supporting it.