More About SOS Open Source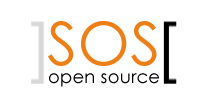 SOS Open Source has been launched just six months ago, and since then both open source vendors and large customers asked for evaluations and  comparison assessment reports.
Since we have been asked to qualify more community-led projects, starting from this month will publish every month a new report about one of them.
To know more about SOS Open Source read also today's Dana Blankenhorn blog post.