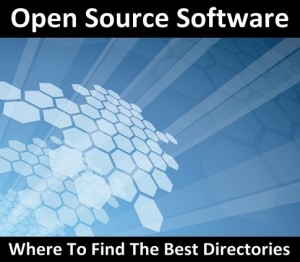 Unless you are looking for popular popular open source software – such as the ones available in the SourceForge top downloads or the few ones backed by vendors like Apache, Linux, MySQL, PHP, eMule, GIMP, OpenOffice or VLC, Google search might not be your best solution to find specific open source software to suit your needs.
For example, if you search for an open source web editor on Google, you won't find BlueGriffon, a web editor based on the Firefox rendering engine Gecko (a tool I recommend to try either if you are an experienced or a beginner web author).
Looking at Facebook,  Twitter and LinkedIn lists of favorite open-source tools, it is clear that these OSS tools are definitely not something the average person has ever heard of.
The key point here is that to find the right open source tool may not be a trivial task, but anyone can learn how to do it on his own.
In this MasterNewMedia guide, open source software expert Roberto Galoppini, author of SOS Open Source, a pragmatic methodology to find and evaluate open source software, provides you with the basic pointers, resources and evaluation criteria to start looking on your own.