In parallel with the launch of the new Apache OpenOffice 4.0 release SourceForge has released the new Apache OpenOffice Extensions website.
Apache OpenOffice Extensions is a web 2.0ish style, with an updated look&feel reflecting the AOO 4 new look and amazing new features, like the autocomplete functionality, see below.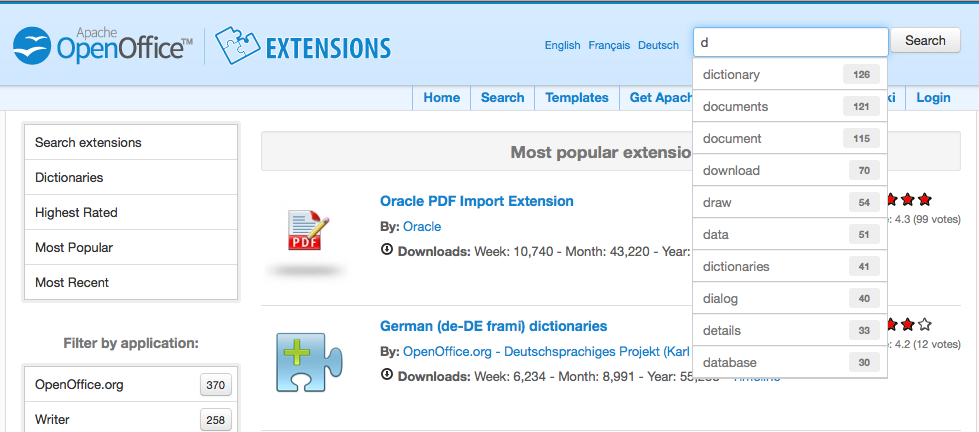 Read more at SourceForge blog.